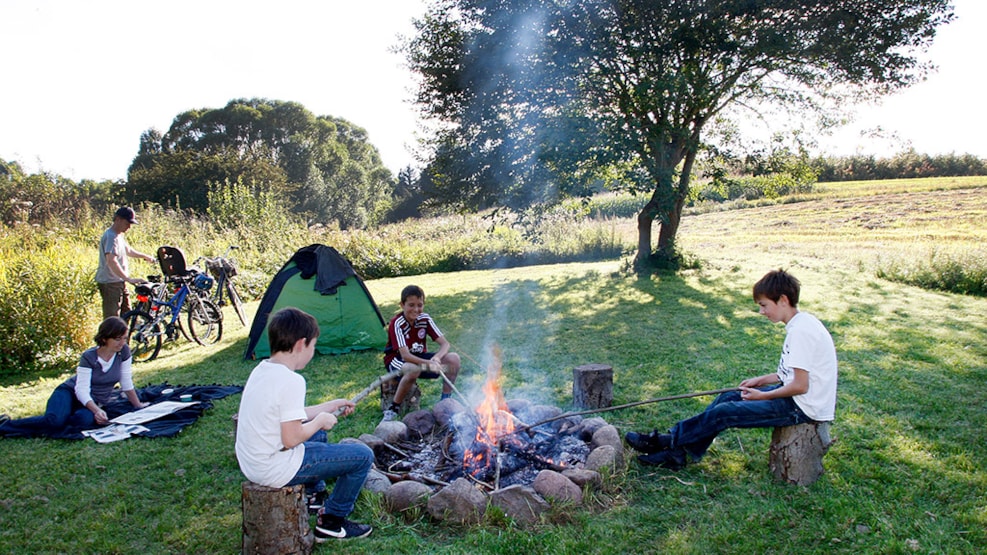 Zeltplätze bei Sulkendrup Mølle
Campsite for cyclist and hikers. 
Campsite
Cyclists and hikers can put up their tent at the mill's camp site. The camp site can be found in the book "Overnatning i det fri", which is published by Friluftsrådets (the Danish council for outdoor activities) communications group for primitive overnight camp sites.
The camp site is located at the mill's meadow by the creek and forest. A fire ring and firewood are available at the camp site.
Facilities
In the main building you have access to a lavatory and a shower, and you can fill up your toilet tank.